OK, so no takers on the carefree knitting holiday thing... well,
I
thought it was a great idea, and furthermore, I am going to do it. I even have some things picked out:
Toast and Toasty wrist warmers
,
Seafoam Towels
, socks,
Fourteen Cowl
and
Ridged Lace Cowl
, and maybe a scarf.
Coming up next week we are going to New Mexico for some hiking and exploring in the Gila Wilderness: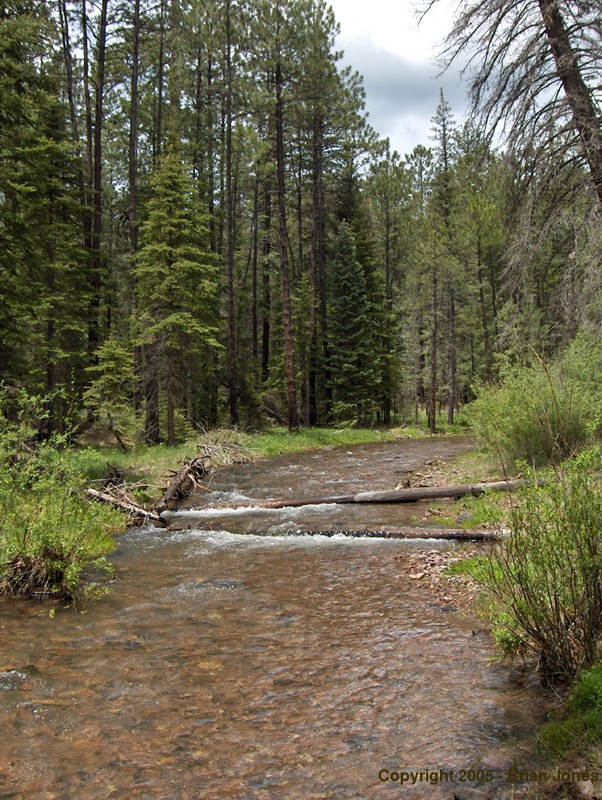 and then we'll travel north to Albuquerque to visit Oma and Opa (my parents). Little guy has fall break so we are going. We are looking forward to this trip. The little guy will miss a soccer game and 2 practices, but it'll be ok. I am bringing him plenty of nightly reading and even some math facts for those evenings!! ha ha - don't tell him....
Well, I guess I'll even post a picture of a half done
tesserae so
ck
:
Done in
Sanguine Gryphon's Eidos
sock yarn in Phaedo colorway. Kind of a gray- green.
Great yarn
, by the way!
Hmm, I started thinking that I am going to start writing again...my writing is so rusty - downright normal anymore...
Well I'm off.